Honeymoon Palsy will be published NEXT WEEK!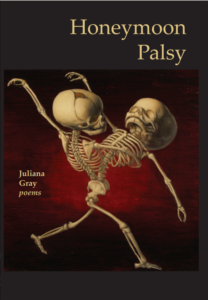 I'm thrilled to announce that Measure Press will publish my third book, Honeymoon Palsy, later in September. I'm absolutely in love with this press and with the cover art by Sandra Yagi.  You can pre-order Honeymoon Palsy now directly from Measure Press, as well as Amazon and Barnes & Noble.
Best American Poetry 2016
I'm beyond thrilled to announce that guest editor Edward Hirsch has selected my poem "The Lady Responds" for the Best American Poetry 2016 anthology.  The poem originally appeared in River Styx, one of my favorite journals.
Anne Boleyn's Sleeve is available!

My chapbook, Anne Boleyn's Sleeve, has officially been published by Winged City Chapbook Press, and it looks great.  I'm very happy to have these poems out in the world.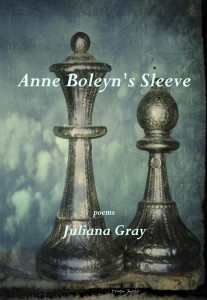 More news– Small Batch anthology of bourbon-related poetry
I'm very pleased to have two poems included in the just-published anthology Small Batch, a collection of bourbon-themed poetry.  What better theme could you ask for?  You can find more information and a link to order copies here at the Two of Cups Press site.