BOOKS
Honeymoon Palsy, my third collection, is now officially published!  And it's gorgeous!  You can order directly from Measure Press, or from Amazon or Barnes & Noble.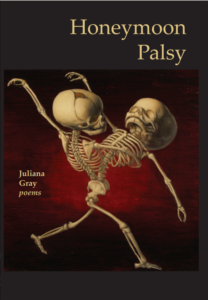 My second collection is Roleplay, which won the 2010 Orphic Prize and was published by Dream Horse Press in 2012.   Roleplay is available from Amazon, Barnes & Noble, and other booksellers.
My first book, The Man Under My Skin, was published by River City Publishing, a great small press in the great state of Alabama, in 2005.  It's also available from Amazon, Barnes & Noble, and elsewhere.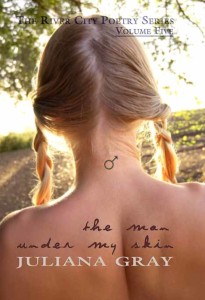 CHAPBOOKS
My chapbook Anne Boleyn's Sleeve, which won the 2013 Winged City Chapbook Press Poetry Prize, is now available!  This book came out of a project I worked on during my Fall 2012 sabbatical; it's a series of persona poems written in the voice of Anne Boleyn.  I knew as soon as I started writing these poems that they belonged together in a chapbook, and I'm very pleased that Winged City (now known as Argus House Press) has done such a beautiful job of assembling them.  You can order the chapbook here.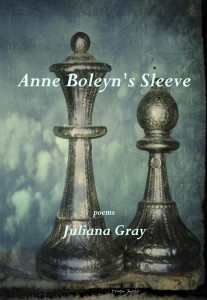 My first big poetry break was my chapbook History in Bones, which won the Wick Chapbook competition from Kent State University Press in 2001, when I was a graduate student (and had a different last name).  The Wick Poetry Chapbook Series and Wick Poetry Center do a lot to encourage and support emerging and established writers.  Check them out!
ANTHOLOGIES
I'm very happy to have poems featured in several fantastic poetry anthologies.  The most recent is Full, an anthology of poems about or inspired by the moon, published by Two of Cups Press.  I'm proud to have my poem "The Astronomer's Widow" included.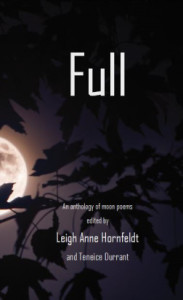 The premise of this anthology, The Book of Scented Things  from The Literary House Press, was totally fun: the editors sent tiny vials of perfumes to a hundred poets, and asked them to compose poems inspired by the scent.  I don't wear perfume, and found the one I received to be cloyingly sweet, but I did manage to contribute a poem!  (And hey, check it out– my poem in mentioned in this review from the Los Angeles Review!  This review on the Bois de Jasmin perfume blog calls my poem "sassy."   I can live with that.)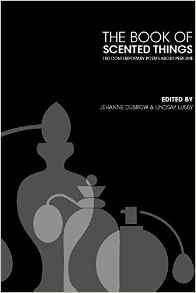 Another great anthology from Two of Cups Press is Small Batch, an anthology of bourbon-themed poetry.  Great idea, or the greatest idea?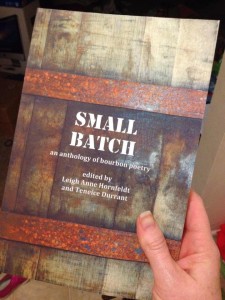 And then there's this gorgeous book:  Bright Wings: An Illustrated Anthology of Poems About Birds, with illustrations by David Sibley and edited by Billy Collins.  This anthology features two of my poems, "Red-Winged Blackbirds" and "Rose-Breasted Grosbeak," opposite Sibley's gorgeous illustrations of those birds.  Some other authors you may have heard of– Robert Penn Warren, David Yezzi, Mark Jarman, Mary Oliver, Sylvia Plath, Elizabeth Bishop, Emily Dickinson, Geoffrey Chaucer, John Keats, William Wordsworth– are also included.  The book is exquisitely beautiful.  You can pick one up at Amazon, Barnes & Noble, and most independent booksellers.
My old friends at the Wick Poetry Center were kind enough to include my poems "Speaking for the Moon," "Convergence at the Krispy Kreme," and "In the Shadows" in their  anthology The Next of Us Is About to Be Born: The Wick Poetry Series Anthology in Celebration of the Twenty-fifth Anniversary of the Wick Poetry Center, published in 2009.  (You can see my tiny author pic on the cover, bottom row center.)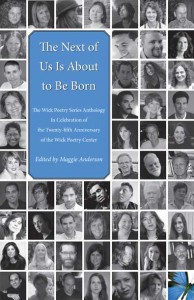 My poem "Peaches" was included in the anthology Whatever Remembers Us: An Anthology of Alabama Poets, published in 2007 by Negative Capability Press.  I'm honored to be published alongside other great Alabama poets, including my former teacher Thomas Rabbitt and the late Jake Adam York.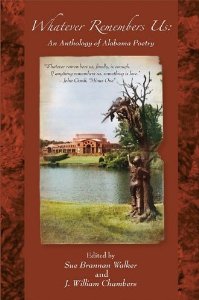 Two of my poems, "Ghosts in Blue and Gray" and "Shrimpers," were included in Stories from the Blue Moon Cafe III: Anthology of Southern Writers, published by MacAdam Cage in 2004.  This anthology series edited by Sonny Brewer included some amazing contemporary Southern writers; this volume includes Brock Clarke, Tim Gautreaux, Michael Knight, Brad Vice, Jack Pendarvis, Rick Bragg, and many more.