WEB ANTHOLOGIES & GENERALLY COOL PAGES
"Summer Downpour on Campus" was featured in the American Life in Poetry series a few years ago.  I love this series, and I'm grateful to former U.S. Poet Laureate Ted Kooser for including me.
"Portrait of My Mother as the Rush Hour Traffic Report" was featured on VerseDaily.

ONLINE JOURNALS
For almost twenty years– since graduate school– I've been writing and revising and rewriting a poem about Big Mary, a circus elephant who was hanged in Tennessee in 1916.  I think I finally finished that poem last year, and I'm grateful to Literary Matters for publishing "Big Mary: How to Hang An Elephant" in their Fall 2017 issue.
Yellow Chair Review (a gorgeous journal that publishes in PDF, so readers can virtually flip through the pages) published my poem "In the Castle of H.H. Holmes" in their Oct. 2015 Horror Issue.  Fans of The Devil in the White City will like this one.
ONE, a journal by Jacar Press, has an interesting premise; writers submit one and only one poem at a time.  I'm very happy that they selected my "Letter Written on a Maple Wing" for their April 2015 issue.
Valparaiso Poetry Review included my poem "May Morning, Dachau" in their Fall/Winter 2015-15 issue.
The Fall 2014 issue of The Journal, a literary review I've admired for years, included my poem "Letter Written on a Boarding Pass."   When they emailed me to accept the poem, the editor called it a "subversive sonnet."  I can't tell you how much that pleased me.
My first-ever (and only) prose poem, "The History Tour," was published at The Citron Review.  While you're there, you should also check out the flash essay "Spinning" by my friend and Alfred University colleague Susan Morehouse.  (The table of contents lists both of our pieces as micro-fiction, but that's only a ruse.)

Burrow Press Review published two of my poems, "Action Comics #0" and "Walking to Roquefere to Buy Honey," as one of their National Poetry Month features.  The first poem was written after seeing the mediocre movie Man of Steel; the second, while staying at La Muse Writers' and Artists' Retreat  in southern France.  This pretty much epitomizes the range of my inspirations.
Three poems are up at Tupelo Quarterly: "My Father's Gun," "Balthus, The Victim, 1946," and "Honey Don't."

Lunch Ticket  featured three of the poems from my chapbook Anne Boleyn's Sleeve as their December 2013 Amuse Bouche.  You can read the poems here.
One of my favorite online journals is Blackbird, which has published two of my poems, "Once" and "Woman in the I-65 Rest Stop."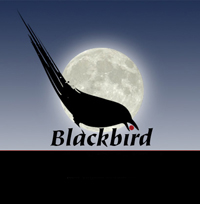 Another great online journal is Waccamaw.  Their Spring 2017 issue contains two of my poems, "In the Peaceable Kingdom" and "A Trick of the Light."  An  older issue includes the poems "Zucchini" and "Like, As, As If."

Mead is an online journal loosely themed around alcohol.  My poem there is, appropriately, "The Drink."  Pour the bourbon!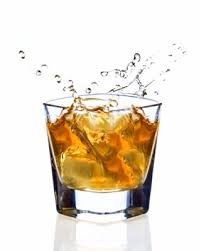 A great online journal dedicated to formal poetry is Unsplendid, which included one of my poems (and a recording of me reading the poem) in their 2014 double issue on Women & Form.  You can read that poem, "Bounded in a Nutshell," as well as the previously featured  "'Winter comes to rule the varied year'" and  "The Housesitter's Note."